It's almost Fall and the football season (American football, that is) is upon us. And for New Yorkers (like me), there's been a buzz in the air.

The excitement has focused on the New York JETS and the signing of Aaron Rodgers, one of the best quarterbacks to ever play the game. He was expected to lead the JETS to playoff glory.


Fans and pundits have been asking the question:
Can the JETS, the perennial laughingstock of the NFL, a.k.a. the New York JESTS, rocket to new heights and win the Super Bowl?
Well, game one of the new season two nights ago may have answered that question. During the first series of plays, Rodgers sustained an injury that ended his season.

But if the JETS Head Coach, Robert Saleh, has anything to say about it, the season is still looking bright.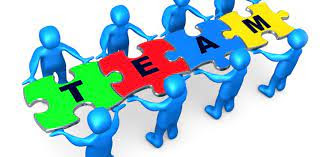 This summer, the JETS were featured on HBO's Hard Knocks, a show that takes viewers on a behind-the-scenes look at football training camp. In the opening of episode 3, Coach Saleh lectures the team on who and what the Jets have worked to become. He goes on to describe four types of players who comprise a team and their accompanying traits.

It became very clear that the message Coach Saleh was delivering transcends the JETS and the game of football. Rather, it reflects what any good business wants to attract and retain in the way of talent: employees and colleagues with the professional drive, character, and mindset to create a successful, winning team.

The four archetypes described include:


Survivors: These are the folks who do just enough to get by. They coast during the day, taking the easy way out. With a less-than-positive attitude, they can drag others down and deflate the team.
Contenders: These players are motivated by external factors such as money and fame. They only work to reach their potential if these external motivators are threatened.
Competitors: This group is the opposite of contenders: they are internally motivated to do their best regardless of the situation, as external motivators do not matter. Their work ethic embarrasses those who don't share their drive and makes the desire to maximize potential, the norm.
Commanders: These employees have all the attributes of competitors, but they possess one more: they take others along with them. They are true leaders who make everyone better.
Whether you're the head of human resources (HR) or a manager leading a group, you'll typically find all of these employees on your team. The goal is to weed out the survivors and contenders and build a group of competitors and commanders. After all, if you need to replace a player like Aaron Rodgers, you want a strong team constructed of the right people to still win and overcome obstacles.
All this leads to other burning questions:
What type of employee are you?

What kind of an environment have you created to foster a winning mindset?

And what programs are being offered to attract those competitors and commanders who drive success?


The JETS rallied to win their season opener and we'll see where they wind up come January 2024 when the postseason begins. Until then, this is a great HR lesson from a football squad that has focused on transforming itself. Working with employees and colleagues who inspire and lead, is both a goal and a benefit for us all.
This Insight was prepared by
Maria Lilly
, a New York Giants fan and always aspiring commander.