Digital is the marketing focus du jour. Companies everywhere — just name the industry — are developing digital marketing campaigns that build on e-marketing, digital advertising and social media to target audiences and drive lead generation. The result has been greater investments in digital transformation strategies that create, run, and track the performance of campaigns, along with marketing automation platforms that ensure more personalized customer experiences.


Driving Sales
This all stands to reason. As the world has increasingly moved online, further exacerbated by the pandemic, digital marketing has become essential to the sales process. In 2017,
Forbes
reported that B2B customers conduct more than 70% of their decision-making online before talking to a sales representative.
Gartner
has since reported that 80% of sales interactions between suppliers and buyers will occur on digital channels by 2025. This trend clearly emphasizes the importance of digital marketing and getting it right.
Content is king because this strategic approach, based on clear goals, drives profitability in the long run.

— SocialPlanner
Equally so, it has shined a spotlight on the complexities of digital marketing, and in particular, ensuring automation across a wide range of functionalities. As a result, companies are hiring in-house talent and retaining digital marketing firms to execute campaigns and navigate the latest platforms.

But here's the rub. With all the focus on this science of marketing, the art is being overlooked. This is a problem because content is still king.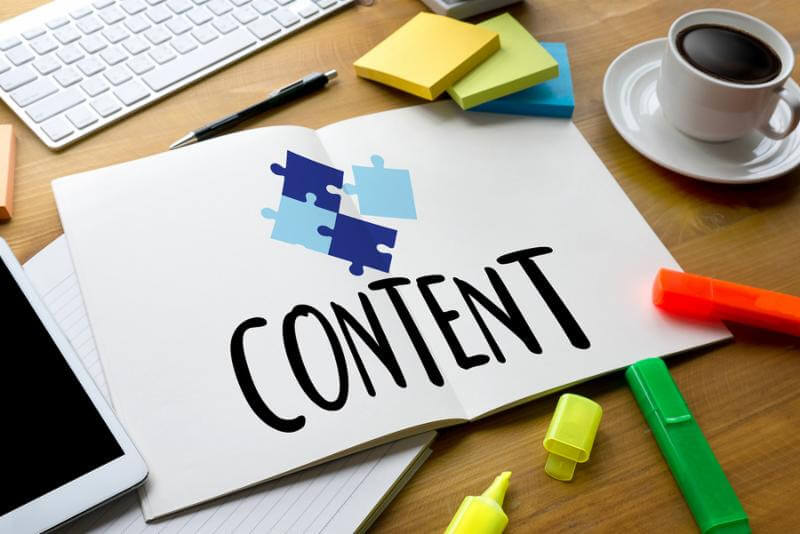 Content Drives Great Campaigns
As
SocialPlanner
reports, content continues to be king because it is a strategic approach, based on clear goals, that drive profitability in the long run. This directly impacts, and should work in lockstep with, developing successful digital marketing efforts. So, what makes for a great campaign? It's building on clear and concise messaging that speaks to an organization's value proposition. It's providing thoughtful commentary (thought leadership) with a clear point-of-view that is relevant to target audiences. And it's delivering smart designs and formats, all presented within an intuitive user experience (UX), that reflect a company's products, services and expertise, applied to all marketing assets, along a well-structured customer journey.
Regrettably, there are far too many situations when crafting this type of content ends up becoming a scramble to put it together. Worse yet is when the content doesn't reflect a company's brand, positioning and strategic goals or when it fails to adequately address customer needs. That's when upper management realizes the lack of return on investment, and elects to make change — sometimes budgetary, sometimes personnel.
Digital marketing cannot separate out content strategy and development. They are inextricably linked.
This is why the smart professionals investing in digital transformation and more specifically, digital marketing, do not separate out content strategy and development from the greater mix. They recognize they are inextricably linked.

That said, with 75% of B2B consumers saying that content has a significant impact on their buying decisions, what are buyers looking for in the way of content? What should be strategically and tactically considered?
Content Considerations
In research from
Forbes
,
Smart Insights
, and
KoMarketing
, most B2B buyers (82%) say they rely on white papers (with a majority accessing content directly from vendor websites) when making buying decisions. In addition, webinars (78%) are used mid-course in their decision making, and case studies (73%) are helpful in assessing use cases and results. Close behind are blog posts (66%) and podcasts (64%), the latter being a growing area of consumption. And as video has emerged with its ability to show and tell, 73% of B2B marketers report positive video ROI.
As the
Content Marketing Institute
(CMI) reports in its 12th Annual B2B Content Marketing Insights for 2022, creating valuable content is the number one factor for successful campaigns. But how is that defined? There are a number of considerations from the material provided to the tone and style in how it's drafted. For example:
Provide content that is informational. Subject matter expertise is still what's most critical and demanded by the market, but it should be supported with research and statistical data to support any claims. In addition, for content on products and services, addressing questions around the value they deliver is essential.
Communicate with emotion. Demonstrating empathy now ranks among the biggest content creation issues. CMI reported that 51% of the most successful content marketers adjusted the tone of their content to be more empathetic, in order to capture audience attention.
Reflect the positioning and personality of the brand. Regardless of the type of content developed, it should reflect an organization's market position and capabilities. Equally, it should reflect the culture of the company, from leadership and the overall team to any stated organizational purpose.
Bring content to life with looks and sounds. In its basic written form, content should be presented with clear formats, subheads and spacing to be visually appealing and easier to read. However, incorporating pictures, graphics, animation, and music (the latter for videos and podcasts) can generate the type of emotional resonance now required.
Capture and direct the audience. Content creation must integrate keywords for SEO to help capture target audiences searching for information. However, once a reader engages with content, they should be directed to additional, relevant information to stimulate velocity in fostering sales.
Be consistent. Consistency has long been deemed one of the immutable laws of marketing. It certainly applies to content in establishing a force-multiplier effect that reinforces brand strengths and promotes capabilities.
Demonstrating empathy now ranks among the biggest content creation issues, as it is being used to capture audience attention.

— Content Marketing Institute
Summary
As digital continues to dominate marketing efforts and support lead-generation, selecting the right platforms will be essential for ensuring a strategic and fully integrated approach. But it's equally, if not more important, to focus on form and substance to drive digital efforts and reflect business goals.
As
Jake Wengroff
, my colleague and digital expert always says, "All the bells and whistles, built into the most technologically advanced, algorithmically brilliant digital campaign created, won't be worth the investment if it does not include a clear message and concise content.
After all, content is king. It can't be taken for granted.
This Insight was prepared by
Maria Lilly
. Feel free to reach out with any questions or comments.